In recent years, high-profile natural and man-made disasters put the health and safety of Medicare and Medicaid beneficiaries — and the public at large — at risk. In September of 2016, the Centers for Medicare and Medicaid Services (CMS) responded with new rules requiring providers and suppliers to plan for disasters, and coordinate with federal, state, tribal, regional, and local emergency preparedness systems to ensure facilities are prepared to meet the needs of patients in emergency situations.
This webcast highlights the impact of the new rules on hospitals, and presents the CMS' standards in detail. Brad Keyes of Keyes Life Safety Compliance will detail the four core elements of the CMS rule — Emergency Planning, Policies and Procedures, Communication, and Training and Testing — and answer questions on how to bring existing emergency plans into compliance by the November 2017 deadline.
Presented By
Brad Keyes, CHSP
Owner & Senior Consultant, Keyes Life Safety Compliance

Brad Keyes, CHSP, is the owner of KEYES Life Safety Compliance, and his expertise is in the management of the Life Safety Program, including the Environment of Care and Emergency Management programs. Keyes has worked as a consultant to the healthcare industry for more than 5 years, and in the facilities management side of healthcare for more than 30 years, most recently as safety officer at a large Midwest hospital. He also was one of the original Life Safety Code® specialist surveyors for The Joint Commission and has more than three years of experience in hospital accreditation surveys. He currently is an advisor on all issues of Life Safety to the American Osteopathic Association, Healthcare Facilities Accreditation Program (HFAP).

Keyes presents at national seminars, regional conferences, and audio conferences and teaches the Life Safety Boot Camp series to various groups and organizations. He is the author or coauthor of many books and articles on the subject of healthcare safety compliance.
Moderated by:
Katie Baker
Manager of Direct Response
Trade Press Media Group
Learning Objectives
Learn about the events that prompted a review of CMS Emergency Preparedness Rule
Identify the new CMS standards
Analyze how the new standards affect hospital facility operations
Review best practices in complying with the four core elements of the rule
Register Today – It's $149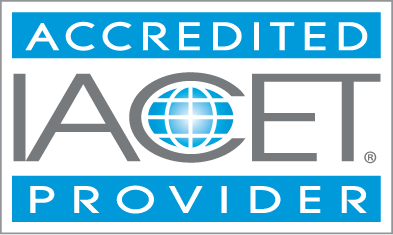 For those attendees who successfully complete a learning outcomes assessment, Trade Press Media Group is authorized by IACET to offer 0.1 CEUs for this program. Please
review the requirements
to earn CEUs.
© 2017
Healthcare Facilities Today
2100 W. Florist Ave., Milwaukee, WI 53209
Privacy Policy
•
Special Accommodations