DMG Interiors have redesigned a Rockville, Maryland, Arthritis and Rheumatism Associates (ARA) office space, improving the receptionist area, waiting rooms, nurse bays and infusion labs/bays. When first signed on to the project three years ago, the firm knew that it wanted to design the space to help create a type of healing environment that would allow for improved patient outcomes, experiences and wellbeing.
Kicking off during the height of the COVID-19 pandemic, DMG had to consider what ARA's processes, patient flows, light and sound comforts were like and how it could incorporate new materials that were more sustainable and resilient. Design decisions were then based on the company's core values, prioritizing the needs of patients while utilizing evidence-based design to create a healing environment.
DMG Interiors harnessed the power of interior design to create a healing environment, thus improving the overall patient outcome and experience. When properly incorporated into a space, certain elements of design have the ability to foster patients' wellbeing.
"The design concept follows principles of Healing Design," says Victor Sanz, managing director, DMG Interiors. "Through design and the built environment, we can reduce stress for care givers and patients, especially in practices like ARA providing infusion and physical therapy treatments."
Checking In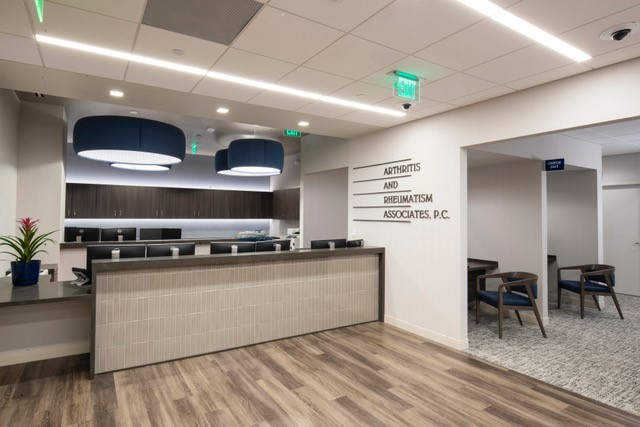 Working in Comfort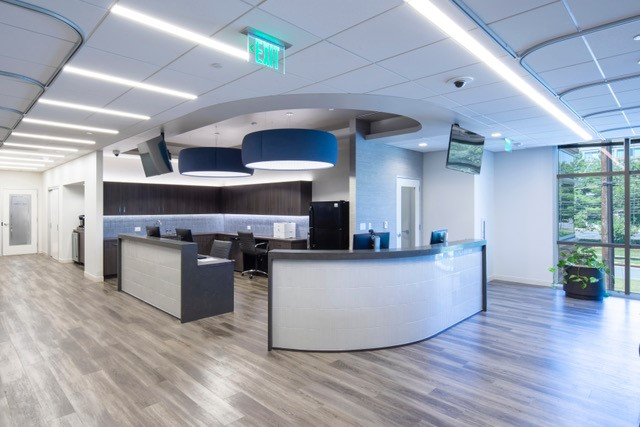 All About Windows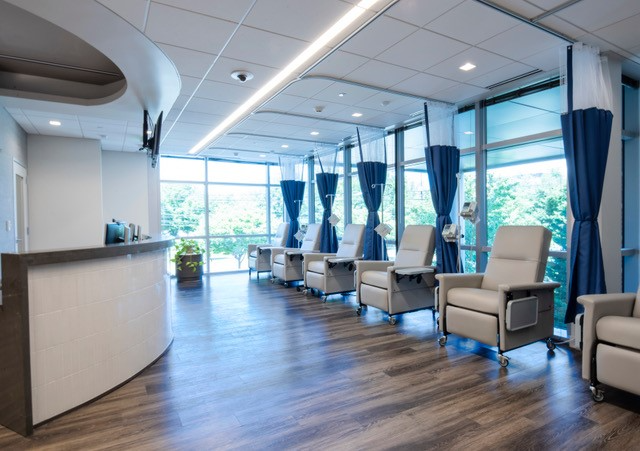 Wait in Style