Global architecture, design, and strategy firm CallisonRTKL (CRTKL) worked alongside Jefferson Health to design and expand the health system at their Cherry Hill, New Jersey, campus. Completed in November 2020, the expansion added public spaces, surgical services, diagnostics, an outdoor dining terrace, cafeteria, healing garden, pharmacy, 120 inpatient beds, and 90 patient rooms to the existing hospital. The new 230,000 square-foot inpatient bed tower addition elevates the patient experience while also promoting improved care practices across the hospital.
To standardize the patient rooms and nursing units for Jefferson Health System, CRTKL performed a study during the initial stages of the expansion. CRTKL conducted a week-long virtual reality experience that allowed staff members to provide feedback on patient room design. Staff members gave commentary on details such as the height, location, and quantity of medical gasses, electrical outlets, and other wall-mounted equipment. Additionally, the virtual reality experience allowed staff members to rearrange the equipment, leave notes with suggestions, and discuss their hospital experiences. Utilizing the data from the study, the final patient rooms reflect the shared vision of caregivers and staff members. CallisonRTKL's development plan provided staff members with a model for nursing units and patient rooms to respond to future inpatient and outpatient accommodations.
CallisonRTKL implemented strategic design details to unify the campus with the surrounding Cherry Hill community. Pops of color fill the artwork along the crisp and clean interiors of the building, natural light illuminates the campus making the structure feel warm and inviting, and a green roof gives visitors a visual connection to nature that they can see right from their patient rooms. Some further highlights of the addition's design include the unique feature staircase visitors are greeted with as they enter the campus, the inviting exterior lighting, and the healing garden and outdoor dining space that connect the hospital to the community. These spaces provide private lounging areas, outdoor touch-down spots, and group seating options for visitors and staff members.
Calming views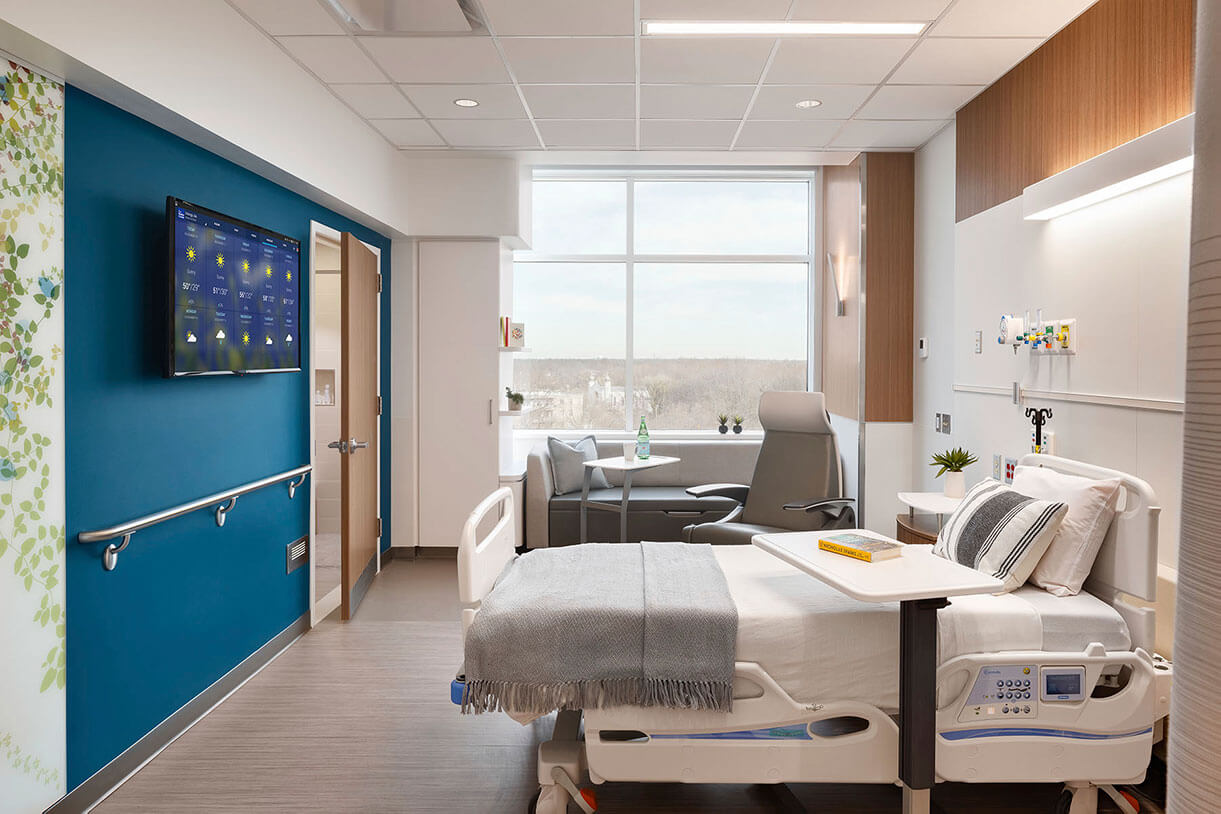 Photo courtesy of Chris Cooper.
Plenty of natural light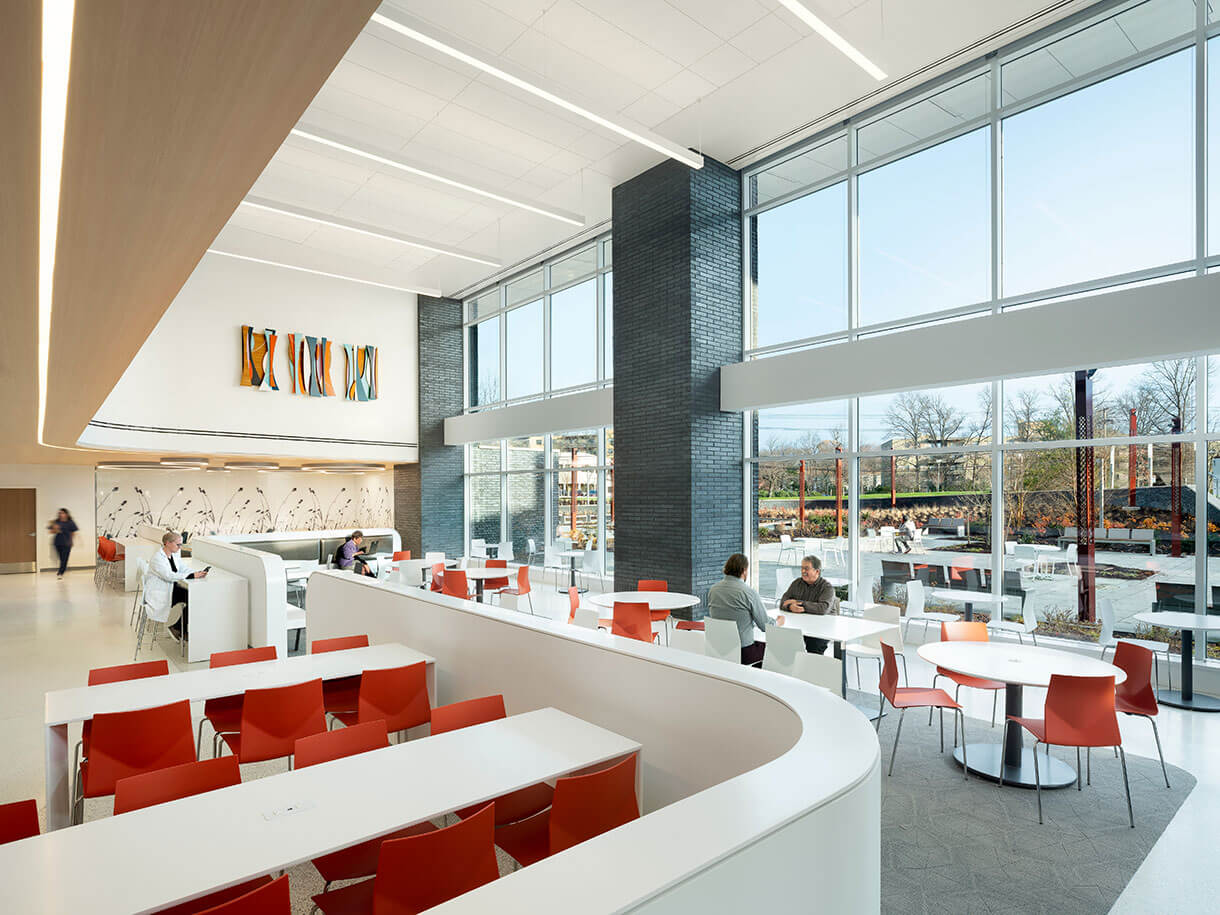 Photo courtesy of Chris Cooper.
Take the stairs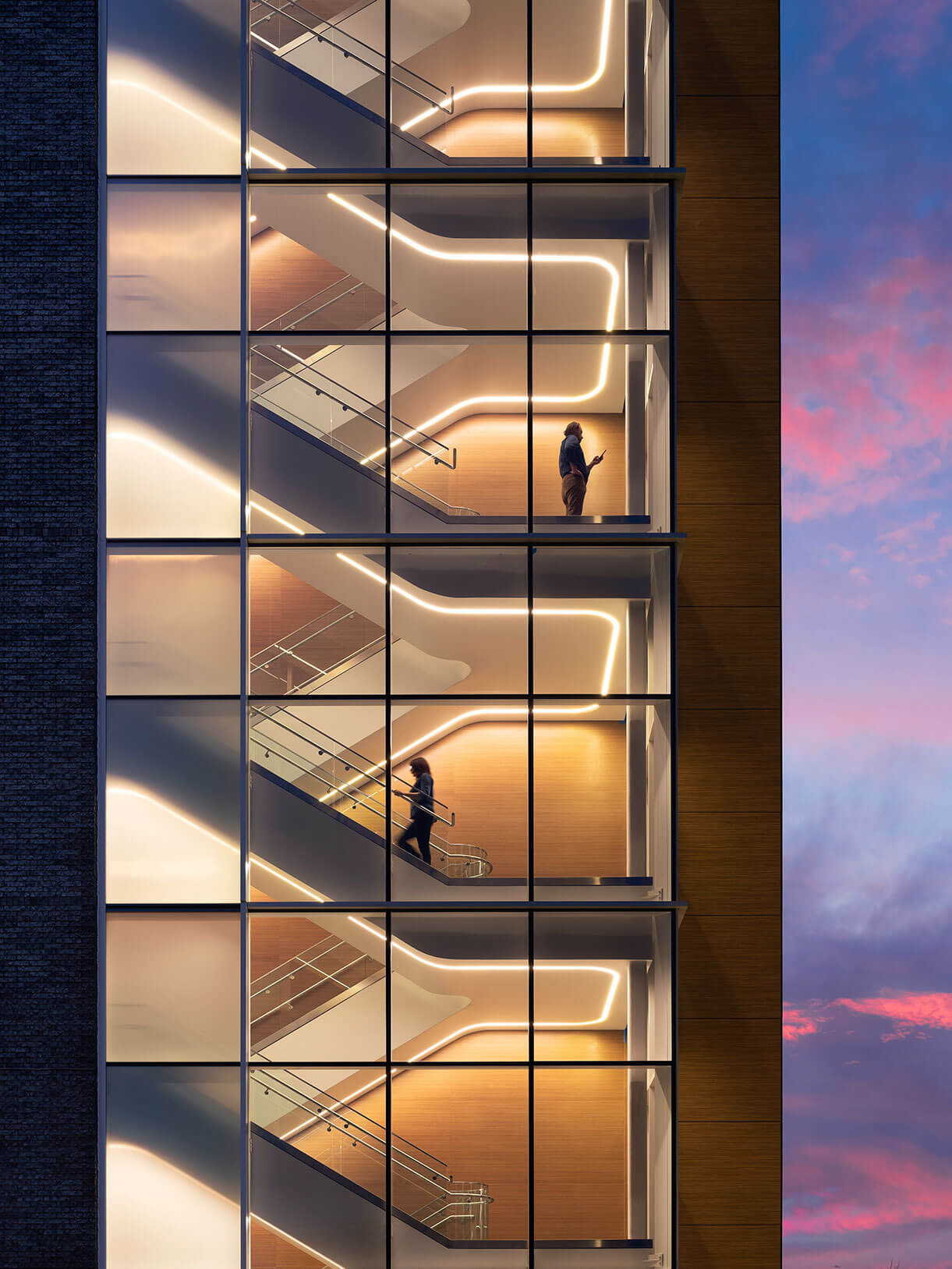 Photo courtesy of Chris Cooper.
Waiting in comfort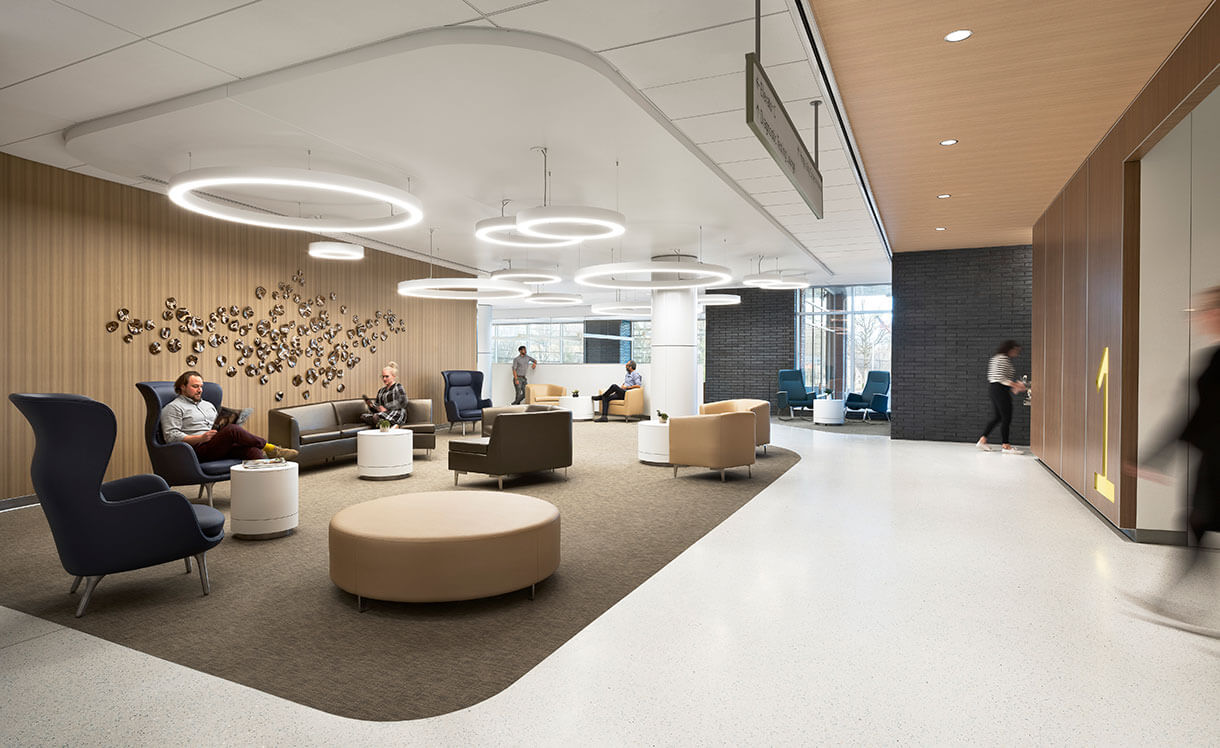 Photo courtesy of Chris Cooper.
Privacy please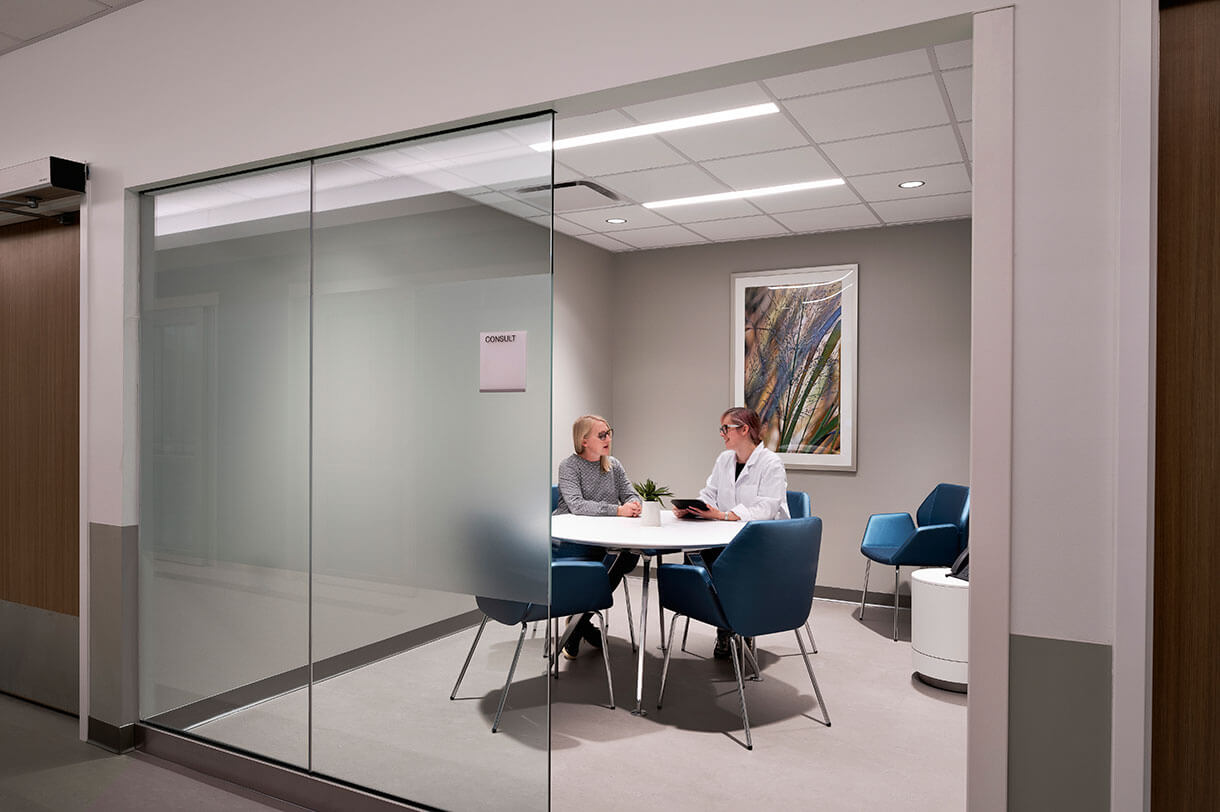 Photo courtesy of Chris Cooper.