Móz Designs' latest installation (designed by InDesign, and brought to life by local Vineland team, DRK & Associates), features five stunning new backlit Laser Cut columns that transform structural elements into welcoming design features at the Inspira Vineland Medical Center in Vineland, New Jersey. As the healthcare industry shifts towards designing facilities that emphasize patients' sense of wellness, Móz's biophilic-inspired patterns and warm backlit features bring calming light and a sense of serenity to a traditionally stark healthcare setting—prioritizing patients' comfort from the moment they enter the Center.
Incorporating nature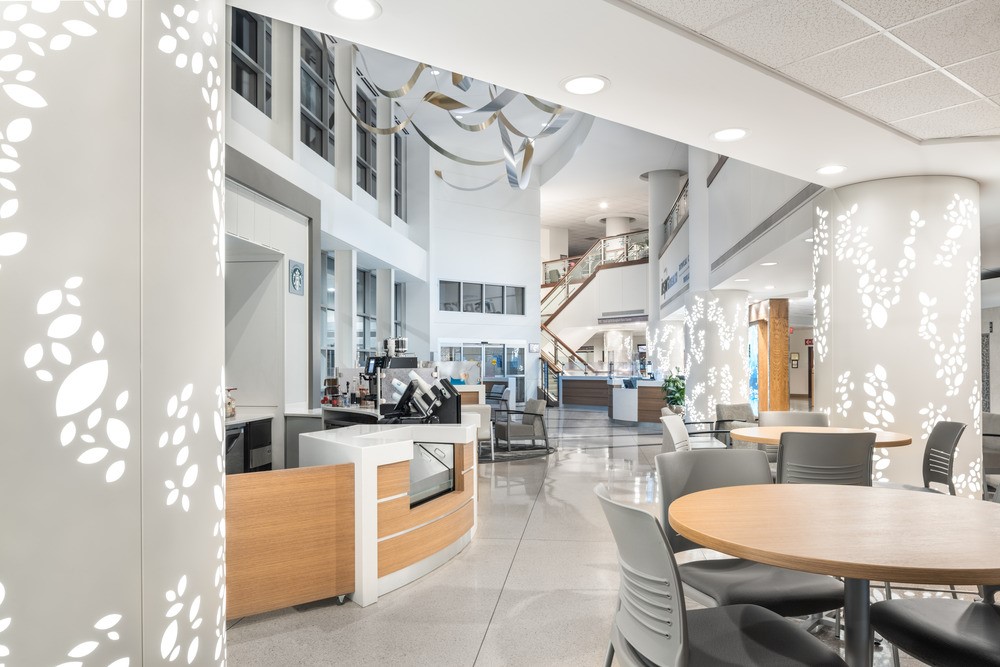 Móz manufactured four full-round and one-partial round columns for the space, finished with a Snow Powder Coat in a custom variation of their signature Petals Laser Cut pattern.
Backlighting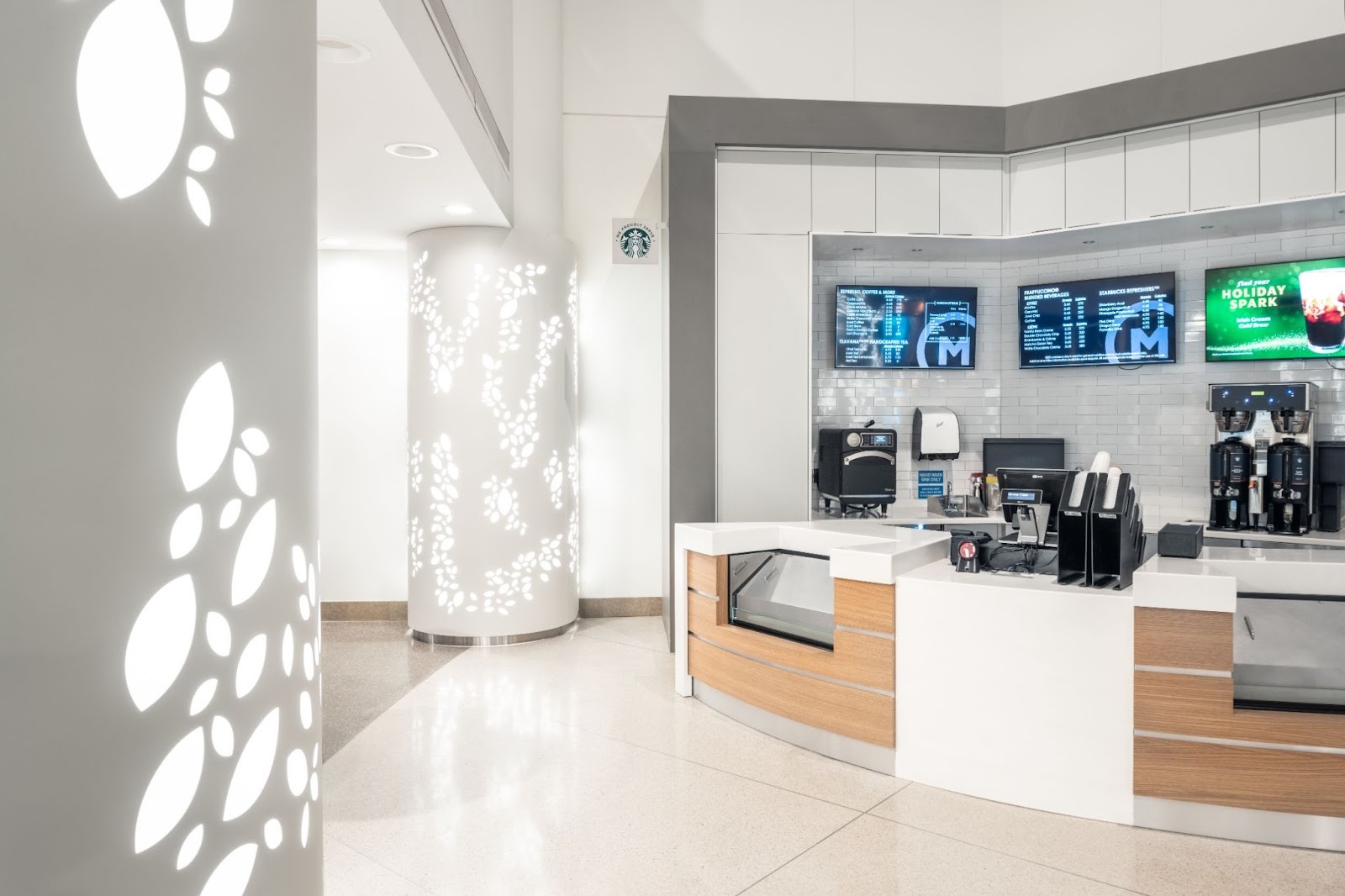 An elevated alternative to traditional columns, the backlit solutions deliver an aesthetic, welcoming focal point for patients without compromising durability and cleanliness in a high-traffic medical space.
Privacy matters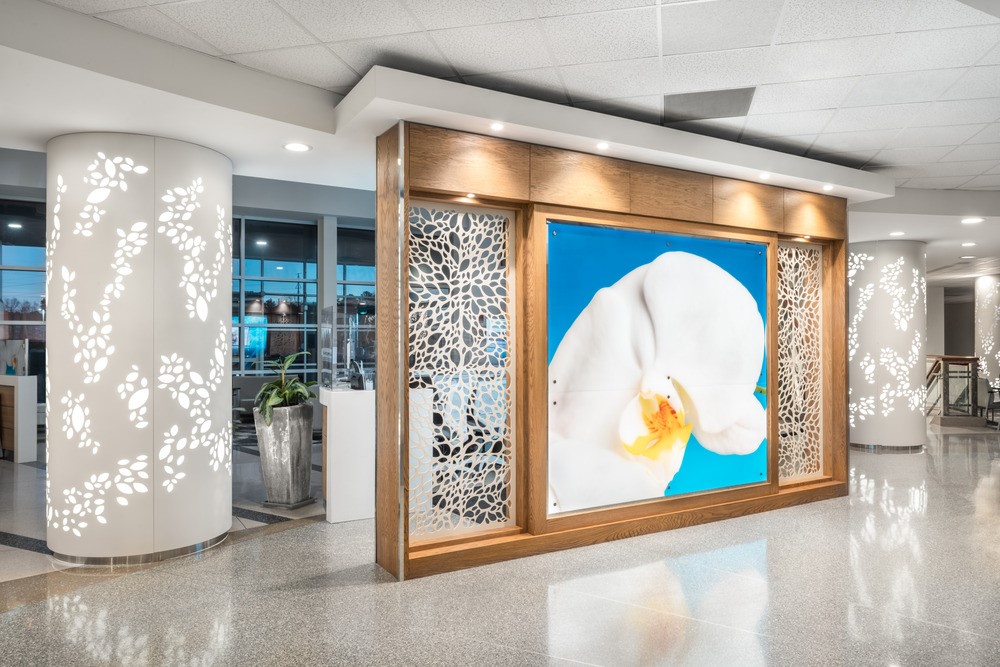 The Center's lobby is complete with matching graphic divider walls, fostering a sense of intimacy for patients while connecting to the space's inviting, organic design.