Housed in the 60-story Carnegie Hall Tower in Midtown Manhattan, Reside Health is the first of its kind in New York City – expanding the possibilities of wellness amenities in office buildings beyond fitness centers and outdoor terraces. Reside Health fills a gap to better serve building tenants with convenient access to medical care and a personalized healthcare experience. Spectorgroup reinvented a stereotypical medical and urgent care space to create a warm, relaxing, and inviting comprehensive healthcare sanctuary for patients.
Lighting up the space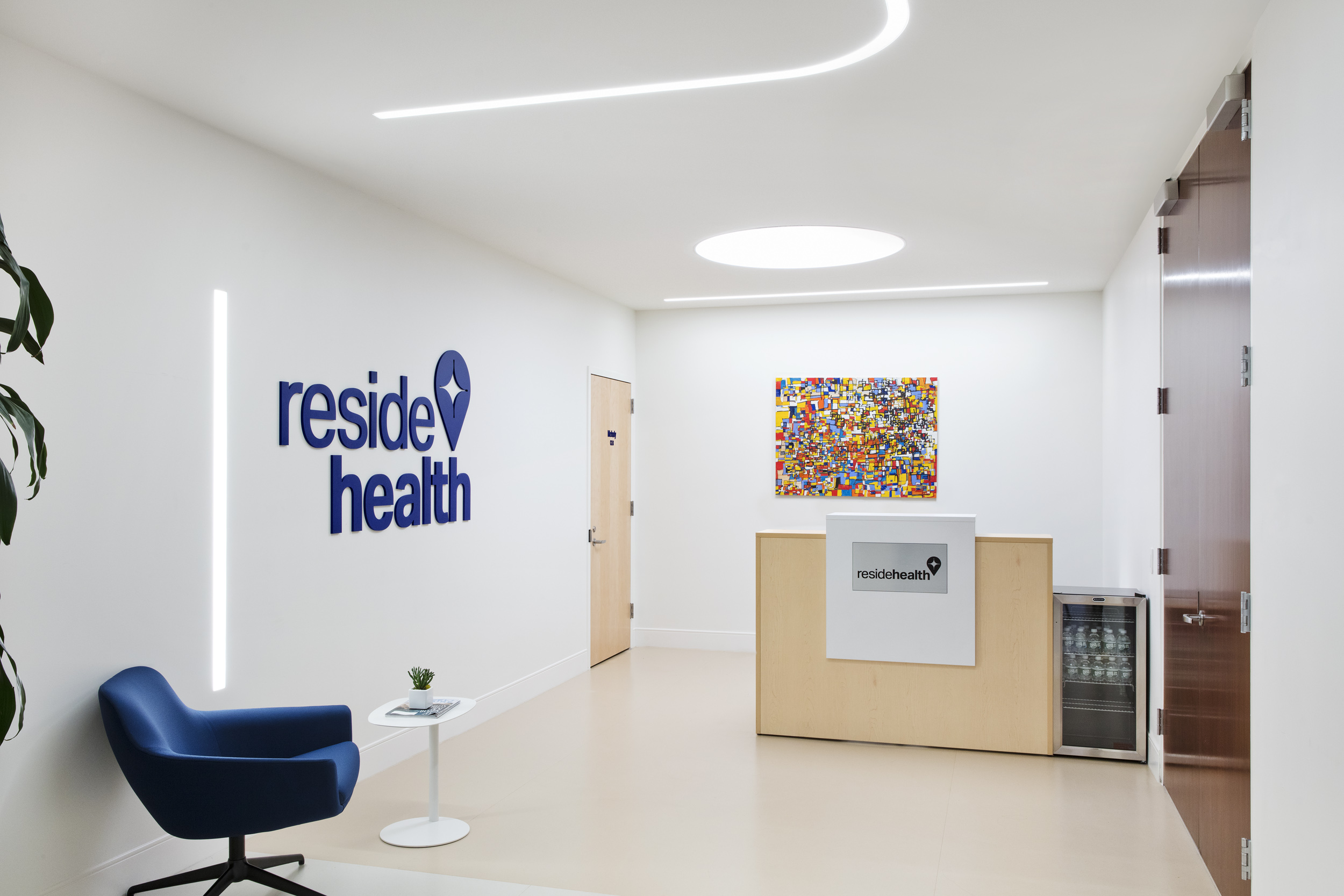 Unlike the harsh lighting of most medical rooms, Reside Health includes all LED lighting. The lighting also serves as visual wayfinding to lead patients from one room to the next, and ultimately throughout the entire space.

Rest and relaxation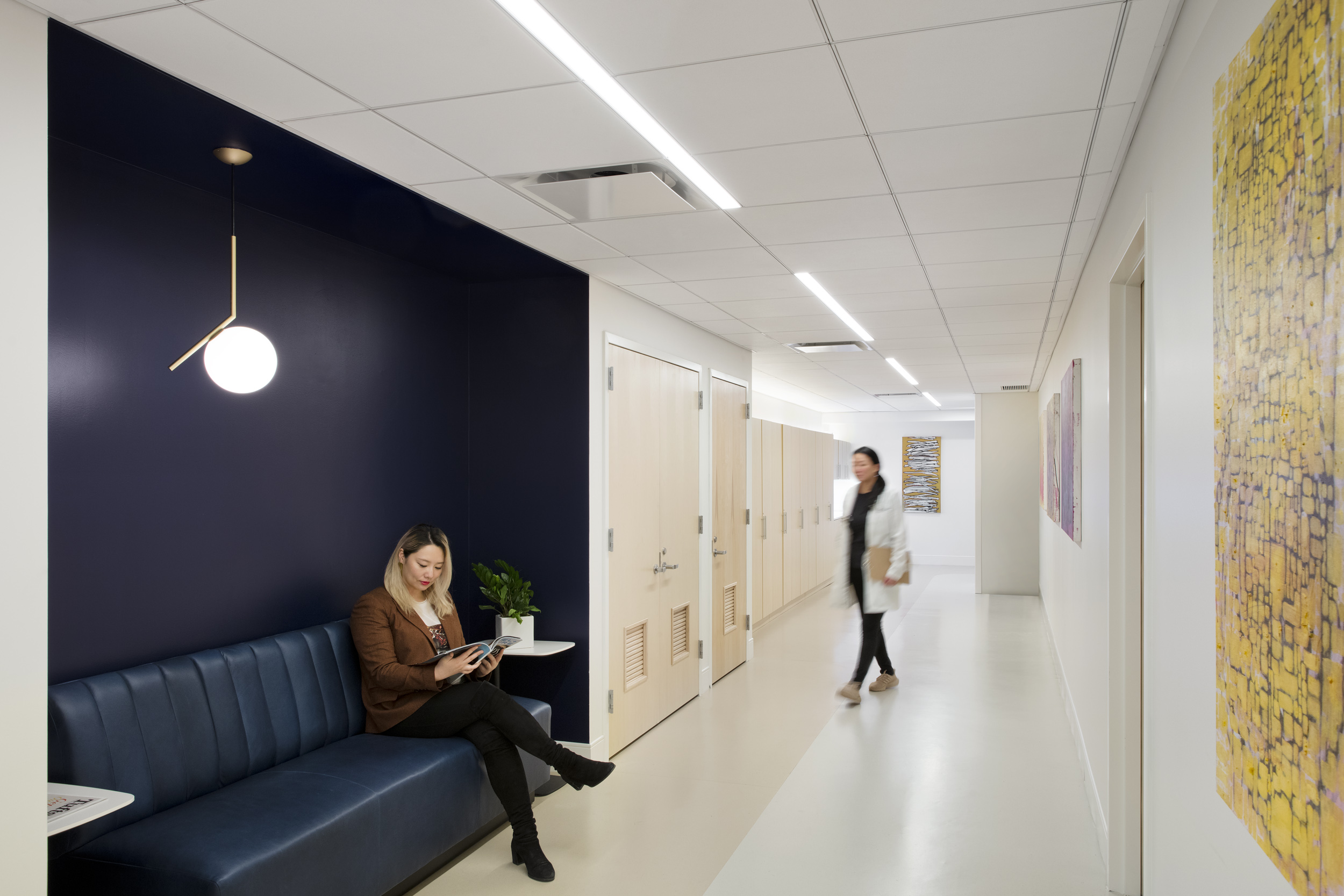 Two-tone flooring supports the comfort and flexibility of healthcare staff and patients while playfully mimicking the flow of the ceiling lighting. Artwork is incorporated into the space to emphasize health and well-being, and the banquette seating offers a nook for relaxation.

Keep the mess away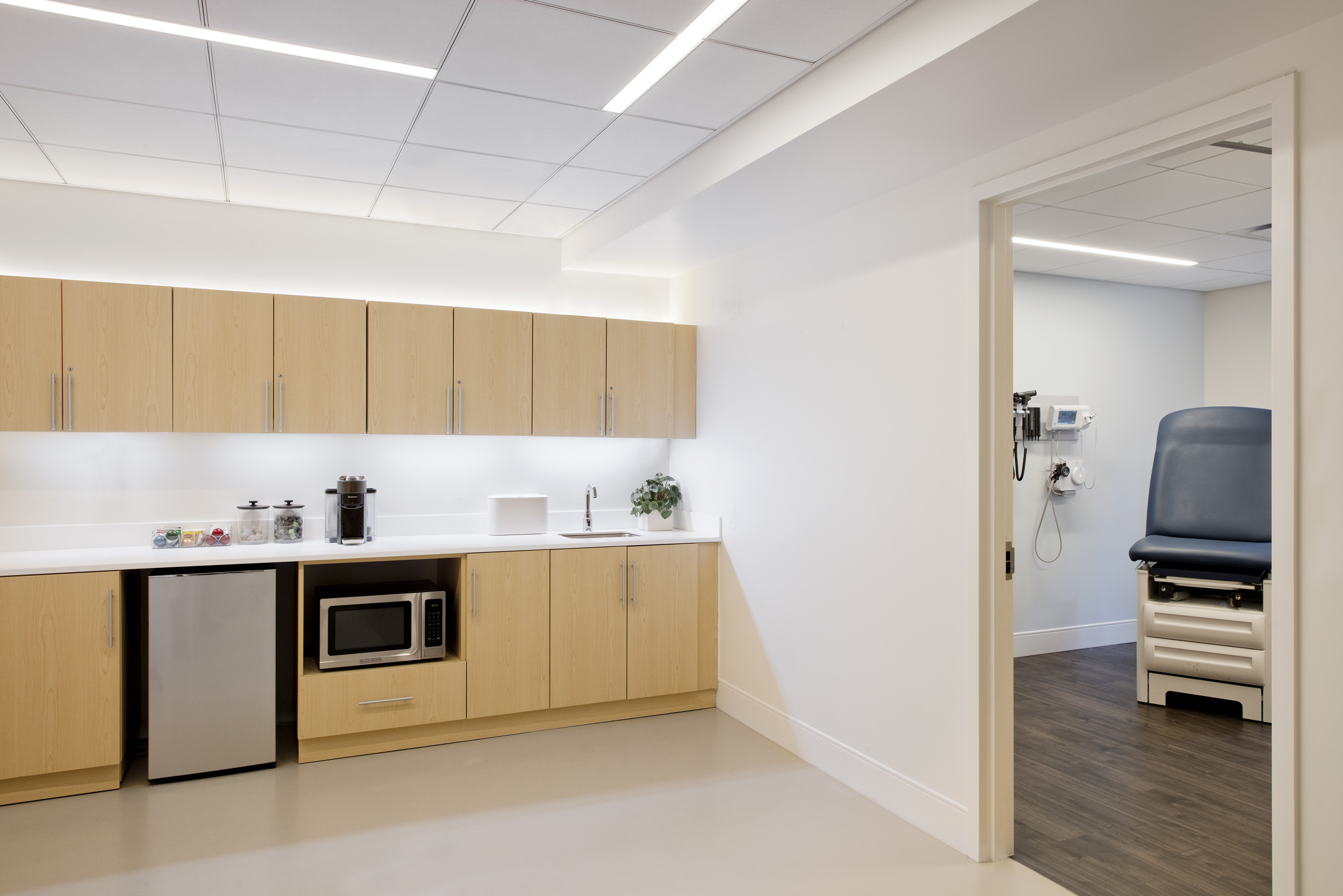 Medical supplies, a small pantry, and patient records are hidden in storage recessed into a paneled wall of natural wood to maintain a seamless, clean, and open environment.
Rooms with a purpose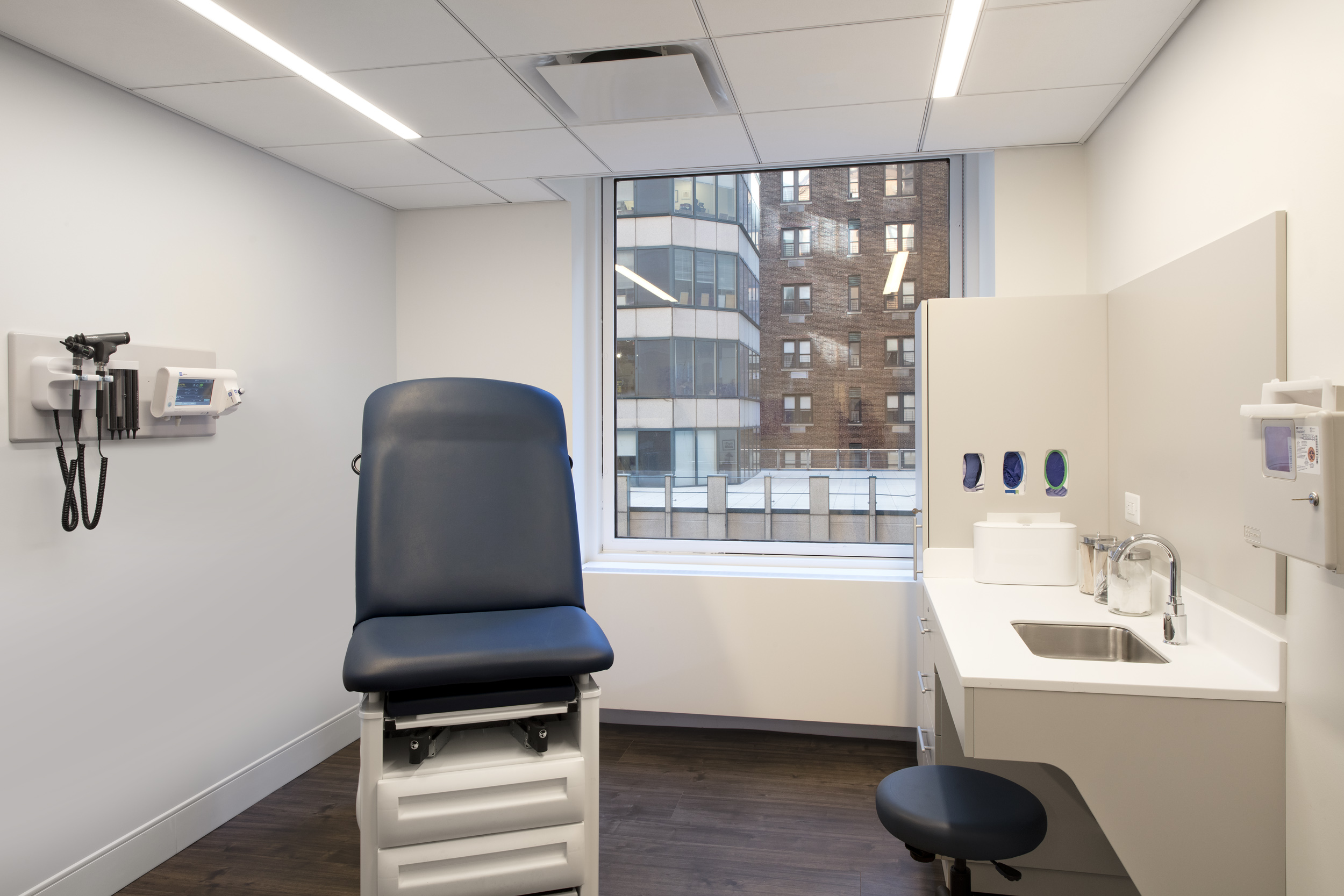 Each room is capable of multiple functions. For example, an exam room can be reconfigured into an office space and an office space into a private resting area, and vice versa.