The Future of Connected Lighting Systems to Control, Network and Improve the Human Experience in Healthcare Spaces
As former U.S. President, Harry S. Truman, once stated: "You can always amend a big plan, but you can never expand a little one." This message resonates with healthcare facilities who are shifting their resources and looking for ways to maximize building efficiencies.
With the proliferation of IoT devices and options available today, it can be tempting to add digital technologies for a single functionality without considering long-term needs. The risk healthcare organizations run by circumventing longer term planning is that these IoT devices will not often support future needs. Considering a roadmap with facility 1.0, 2.0 and other system upgrades can help establish a building network foundation or sensory network that can support short- as well as long-term goals.
A great first step in establishing a long-term digital plan is to install a connected LED lighting platform with embedded devices in luminaires (such as sensors, network devices, beacons and tags), which results in a sensory network. In the healthcare building ecosystem, connected devices can create the coverage needed to carry data from the beacons and sensors to enable indoor location services to locate critical assets such as equipment (defibrillators, crash carts, etc.) and other items. Space utilization, asset management and operational efficiency can all be maximized. Data can be securely collected, stored and managed in the cloud, and the insights can yield application development and cost savings.
A very compelling part of the story is these embedded devices can be powered from or within the luminaires, taking advantage of the many luminaire locations where power is already provided and leveraging a power distribution network that is already necessitated by virtue of the fact that luminaires are needed to light the space. Traditionally, the native power distribution system to luminaires has been line voltage AC. Today, we are seeing the emergence of low voltage DC power distribution systems to bring power to luminaires (and the associated sensory network). The advantage of a low voltage DC power distribution system stems from the fact that LEDs (and much other equipment used today) are inherently DC loads. So, with DC to DC power distribution to luminaires, power conversion losses are lessened and installations are safer, less costly and more fluid for future reconfiguration. In most cases, the lights can be controlled and modified in the future without the expense of calling in an electrical contractor. Such upgraded LED lighting systems save on installation and wiring costs as well as provide a long-term ROI. These systems also lend additional future proofing for healthcare facilities interested in the long-term goal of converting to self-generated power.
"We are in a very exciting era in lighting where extraordinary benefits can be delivered to healthcare facilities that go well beyond the basics of improving maintenance and operations," said Ron Schimmelpfenning Vice President of Custom Architectural Lighting Solutions (CALS). "These new technology platforms allow facilities to utilize incredibly finely resolved data embedded in the building infrastructure to create higher levels of efficiency for staff while improving patient experience and outcomes. All of the while, the lights are providing the best quality lighting experience. Quality of design does not need to be sacrificed for the sake of technology."
Other advantages of digitally controlled lights with digital controls is patient areas can be easily deployed with settings to match the circadian rhythm for patients as well as hospital shift workers (especially those working late night shifts). These circadian systems have the ability to deliver white light 24/7 with a spectral power distribution that delivers blue light when the circadian system needs it and remove the blue light when it would otherwise disrupt the circadian system. These dimmable systems can also be modulated for light intensity as appropriate to the application. Amber OLED luminaires are an additional technology option to consider for patient rooms for use during the night. Amber OLED luminaires can provide low level lighting for wayfinding without keeping patients awake or otherwise disrupting circadian rhythms.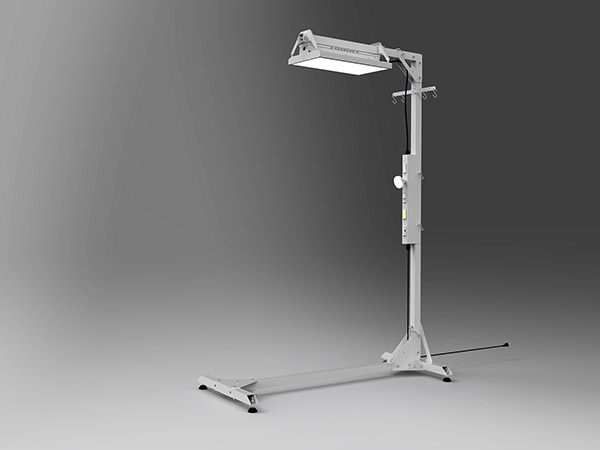 Connected LED Lighting and IoT Devices Working Together
A sensory network becomes an active and corresponding asset in a healthcare building ecosystem when it becomes a way to connect to patients, visitors, staff and medical assets together to enhance both the human experience and operational effectiveness. When IoT devices and connected lighting are combined in a healthcare facility, location-based services pave the way for many use cases. Some examples include:
Connected and digitally enabled luminaires: Acuity Brands has a wide variety of luminaires for indoor and exterior spaces at a healthcare facility. This includes everything from visually comfortable lighting in patient and exam rooms to lighting to brighten pathways and parking lots. We have solutions that support the lighting requirements and the development of a sensory network in the building ecosystem.
Geo-fencing at entrances: Patients can utilize the hospital app to get directions to check-in at locations, alert nursing stations when a patient arrives and provide wait time updates. When connected to luminaires and beacons/sensors the groundwork is laid for location awareness.
Connected badges: Hospital personnel can wear badges that allow the staff to send alerts or for the facility to easily access the location of staff to assemble special teams critical in emergency situations.
Connected tags: Tags can be connected to expensive movable medical equipment (MME) so that doctors and nurses can monitor equipment use and location within the healthcare facility.
The above list only scratches the surface of what Acuity Brands can provide.
In a hospital, medical campus or other healthcare facility, the sensory network data can be restricted to use in the building ecosystem. Or for a larger healthcare system, data can be shared with other stakeholders interested in building operations, asset management and staff data. In order to ensure the information stays where it should be collected, stored and managed, it is important that access is restricted to the secure network. Therefore, ensuring security of all connected devices is an essential part of selecting the appropriate products, vendors and partners to implement the solution. Read below to learn more about the Secure Framework used at Acuity Brands from Jazib Frahim, Vice President of Architecture and Product Security for IoT and Connected Solutions.
Improving the Security Posture of IoT Devices Used in Healthcare Facilities with Acuity Brands' Secure IoT Framework
The current evolving security threat landscape requires us to use innovative security models and sophisticated prevention techniques in order to protect our devices in healthcare facilities and other buildings with occupants and patients. In the Internet of Things (IoT) industry alone, attacks against devices have increased more than 200% in 20181. To adapt, vendors must redefine their cyber strategy by bringing security into the center of any new product development effort.
While numerous IT security frameworks and standards – most notably the NIST Cybersecurity Framework, ISO 27000-series of standards, COBIT (Control Objectives for Information and Related Technologies) , and PCI-DSS (Payment Card Industry Data Security Standard), seek to provide guidance to various industry sectors regarding the prevention of data breaches, no framework yet comprehensively addresses the cybersecurity challenges for Internet of Things (IoT) architecture and connected systems. Certainly, there are security models for individual IoT devices, but when these devices are integrated, there needs to be an end-to-end framework to specifically address and securely govern the entire IoT ecosystem.
Recognizing the need for a comprehensive high-level security model for vendors in the IoT industry, Acuity Brands has developed Secure IoT Framework, shown in Figure 1, that provides guidelines to address fully embedding security concepts into all aspects of IoT products, software and services. The framework takes into account potential security concerns and risks during the development lifecycle of all connected products, both alone and as they are deployed together in connected solutions. These guidelines include:
Utilizing a framework that supports the long-term security strategy for products
Embedding security into the entire end-to-end architecture
Proactively securing all connected and smart products during their development lifecycle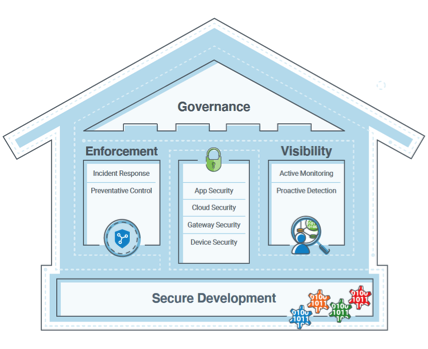 Figure 1: Acuity Brands Secure IoT Framework
Components of Acuity Brands' Secure IoT Framework
Acuity Brands' Secure IoT Framework was designed to provide guidance that is flexible and interactive yet provides structure. The modular framework embeds core security concepts throughout the Software Development Lifecycle (SDLC) process; examines and monitors the security of mobile apps, devices, gateways, up to and including interactions with the cloud services; brings concepts of security visibility and enforcement; and incorporates all aspects of governance including security policies, compliance and risk management. The table below provides a brief overview of the modules of this framework.
Modules within the Secure IoT Framework from Acuity Brands
| Modules | Overview of Modules |
| --- | --- |
| Secure Development | Integrate security into the systems development life cycle (SDLC) of a product or solution. |
| Security Principles for Architectural Components | Ensure manufacturers focus on integrating core principles to secure individual components (such as the security of IoT device firmware, the secure storage of data in the cloud, etc.), and to ensure interactions between the components (for example, encrypted communication between the devices). |
| Visibility | Provide visibility and awareness of the current state of a solution in the evolving threat landscape. |
| Enforcement | Give manufacturers the ability to apply and enforce the corrective measures to contain and mitigate a security threat. |
| Governance | Define all security operations, processes, procedures and policies based on recognized industry standards such as the guidance provided by the ISO 27000 Series and NIST Standards. |
Although we do not create, market and sell the Acuity Brands Secure IoT Security Framework as a service, it is available for other vendors and manufacturers of IoT products to leverage or adapt for their products and solutions. The framework provides a way to advance the security posture of all products that could be deployed together in connected solutions. Securing a digital future means that all vendors need to commit to the highest security standards and fully embed security concepts into their connected solutions including products, software and services.
1 Source: https://www.sonicwall.com/news/annual-sonicwall-cyber-threat-report-details-rise-in-worldwide-targeted-attacks/